Row House in Goa on Offer

Loading...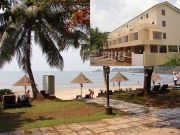 sales@pmg-goa.com
+91-832-2438559

We were overwhelmed in getting such personalized service and had a comfortable experience.
-Cedric and Winifred Fonseca
Qatar
See More
Being an NRI and making the right investment in properties back in India is a tedious task.
-Kaushal Tiwari
Captain, Qatar Airways
See More

Our recent deals will give you an indication of the market we cater to and the range of properties we offer.