Row House in Goa on Offer

Loading...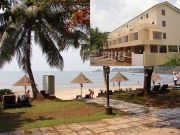 sales@pmg-goa.com
+91-832-2438559

Your timely advice has helped us in purchasing three properties in Goa. Ethics of the highest order.
-Sansar and Anuradha Chandra
Singapore
See More
At P.M.G. I've been impressed by the professional no-nonsense approach that they bring to their work
See More

Our recent deals will give you an indication of the market we cater to and the range of properties we offer.